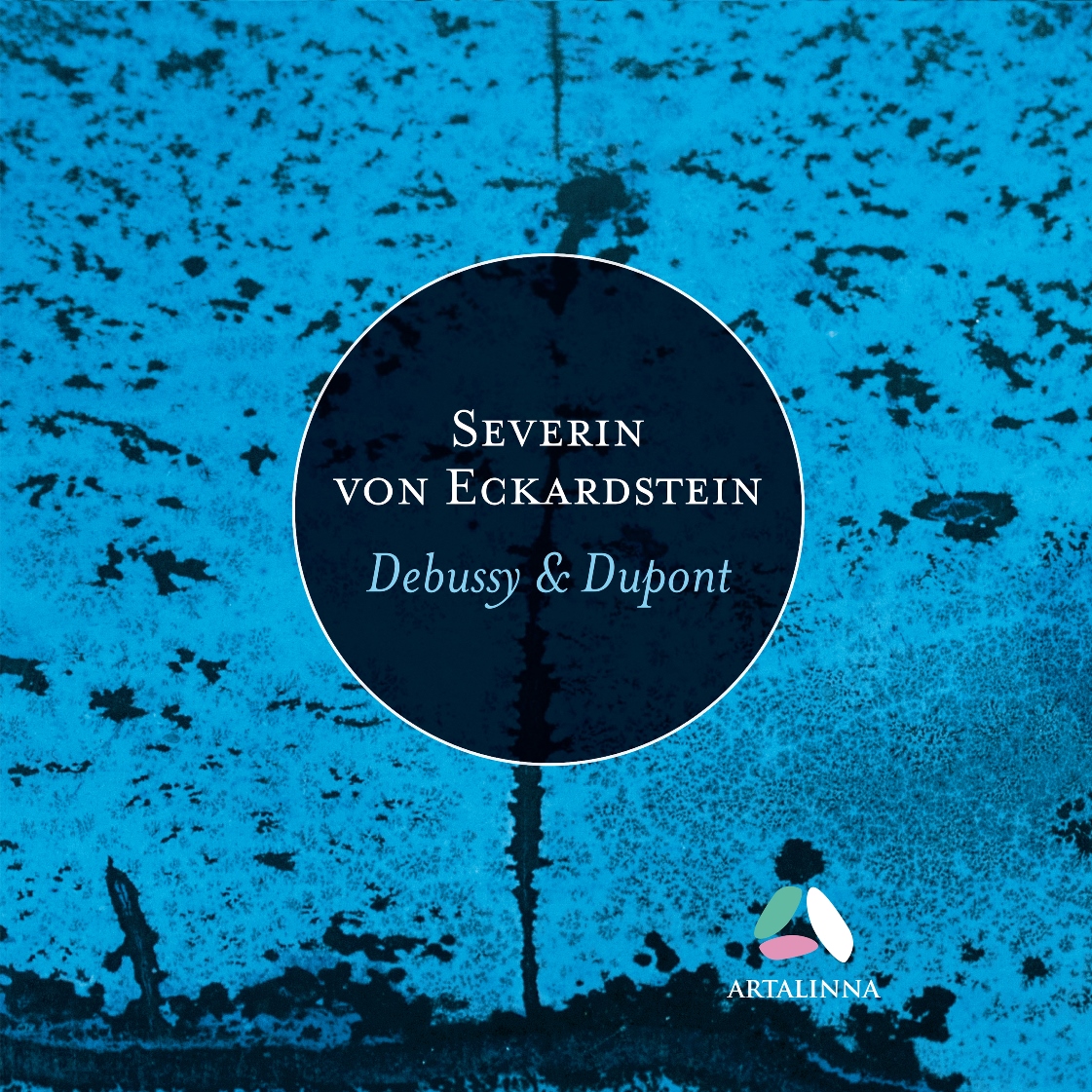 Dupont & Debussy
Severin von Eckardstein, piano
Considered as one of the most inspired pianists of his generation, Severin von Eckardstein explores three major cycles of French music from the 1900s, associating Claude Debussy's two revolutionary books Images (1904-1907) and Gabriel Dupont's La Maison dans les dunes (1907-1909) as part of this debut album under the Artalinna label: this suite of 10 pieces with memorable atmospheres filled with luminous colours and heady melodies will stand out for many as a musical revelation!
Als einer der meist inspirierten Pianisten seiner Generation betrachtet, erforscht Severin von Eckardstein in seinem ersten Album bei Artalinna drei Hauptzyklen der französischen Musik der Jahre 1900, in dem er die beiden – revolutionären – Bände Images von Claude Debussy (1914-1907) mit La Maison dans les dunes (1907-1909) von Gabriel Dupont verbindet: diese Sammlung von zehn Stücken mit ihren unvergeßlichen Stimmungen und Melodien, voller leuchtender Farben, wird für viele eine Entdeckung sein!
Considéré comme l'un des pianistes les plus inspirés de sa génération, Severin von Eckardstein explore dans le cadre de ce premier album sous label Artalinna trois cycles majeurs de la musique française des années 1900, associant les deux Livres d'Images – révolutionnaires – de Claude Debussy (1904-1907) à La Maison dans les dunes (1907-1909) de Gabriel Dupont : cette suite de dix pièces aux atmosphères mémorables, emplie de couleurs lumineuses et de mélodies entêtantes, sonnera pour beaucoup comme une révélation !
Considerato come uno dei pianisti più ispirati della sua generazione, Severin von Eckardstein esplora nel quadro di questo suo primo album con l'etichetta Artalinna tre cicli maggiori della musica francese degli anni '00, associando le due serie di Images – rivoluzionarie – di Claude Debussy (1904-1907) a La Maison dans les dunes (1907-1909) di Gabriel Dupont: questa suite di dieci brani dalle atmosfere memorabili, piena di colori luminosi e melodie che rapiscono, suonerà per molti come una rivelazione!
LE PROGRAMME
Gabriel Dupont (1878-1914)
La maison dans les dunes
Claude Debussy (1862-1918)
Images, Livre I, L. 105
Images, Livre II, L. 120
INFORMATIONS SUPPLÉMENTAIRES
Enregistré à St. John the Evangelist, Oxford (Great Britain), 28-30 August 2017.
A 24bit/96,0kHz recording by Frédéric Briant
Notice en anglais, allemand, français et italien
Date de sortie : 7 septembre 2018
Un album de la collection « Paesine »
CE QU'EN DIT LA PRESSE
POUR COMMANDER L'ALBUM
CD également en vente à partir de septembre 2018 sur Amazon et dans tous les magasins physiques.
Disponible également sur toutes les plateformes de téléchargement légal, comme Qobuz, iTunes/Apple Music, etc.