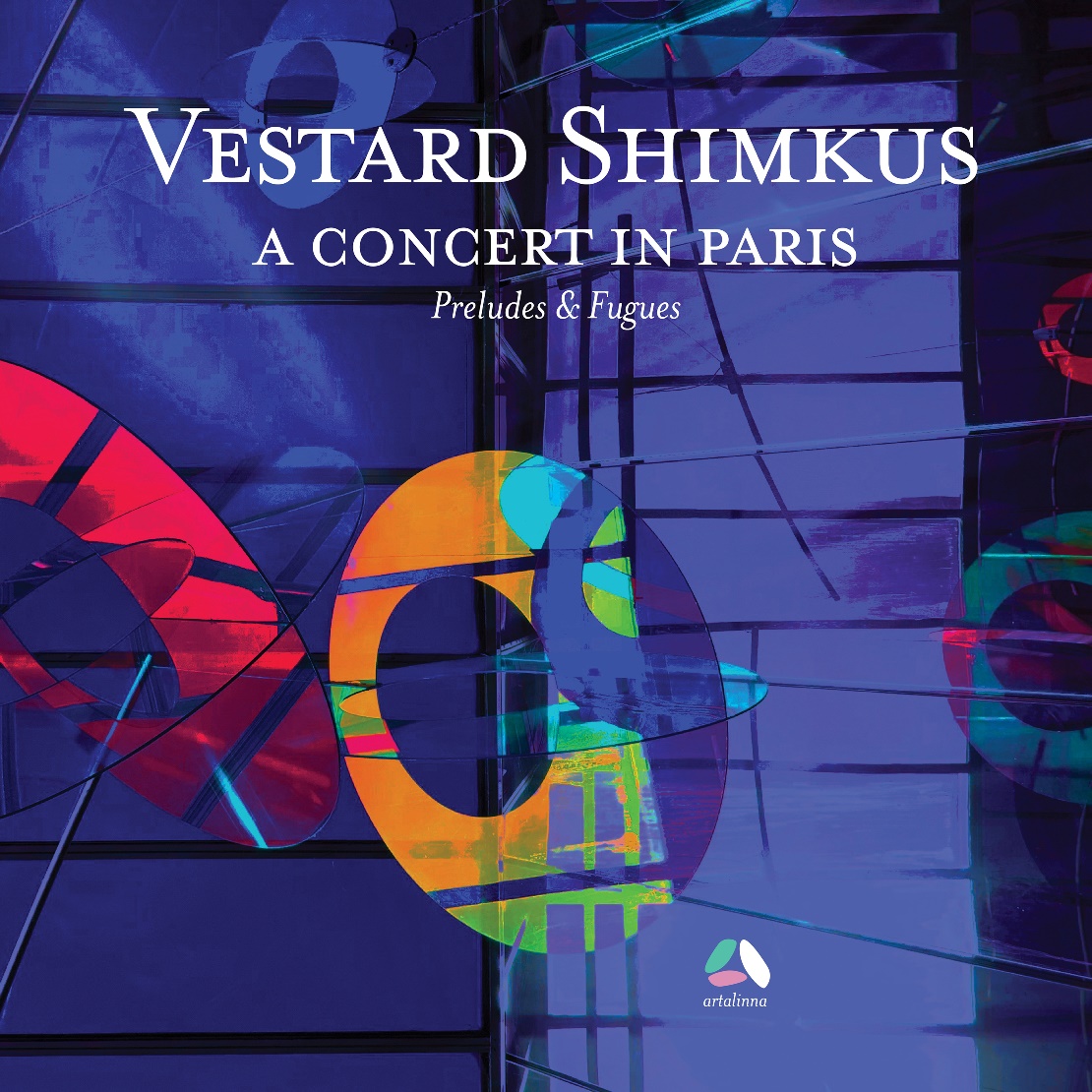 A Concert in Paris – Preludes & Fugues
Vestard Shimkus, piano
LE PROGRAMME
Frédéric Chopin (1810-1849)
Prelude in C-sharp minor, Op. 45
Alexandre Scriabine (1872-1915)
5 Preludes, Op. 74
Claude Debussy (1862-1918)
2 Preludes, Book II : V. Bruyères, XII. Feux d'artifice
George Gershwin (1898-1937)
7 Preludes
Vestard Shimkus (born 1984)
North Wind. The Gothic Prelude and Fugue
Johann Sebastian Bach (1685-1750)
Prelude and Fugue No. 8 in E-flat/D-sharp minor, BWV 853
Prelude and Fugue No. 9 in E major, BWV 854
Dmitri Shostakovich (1906-1975)
Prelude and Fugue in E-flat minor, Op. 87 No. 14
Prelude and Fugue in D-flat major, Op. 87 No. 15
For this recital in Paris, in April 2019, the Latvian pianist Vestard Shimkus imagined a program focused on preludes and fugues. A first part devoted to preludes confirmed his affinity with Scriabin (Preludes Op. 74) and his performance in Debussy also displayed a bewildering art of suggestion. In the second part, introduced with a majestic composition by the pianist, two excerpts from J. S. Bach's Well-Tempered Clavier, which preceded two of Shostakovich's Preludes and Fugues, performed with an impressive dramatic force. A very original journey, spanning three centuries of musical creation, by one of the most fascinating personalities of the classical scene.
Für dieses Pariser Solokonzert im April 2019 stellte der lettische Pianist Vestard Shimkus ein Programm zum Thema Präludium und Fuge zusammen. Der erste dem Präludium gewidmete Teil bestätigte seine Nähe zu Skrjabin (5 Präludien, Op. 74); bei Debussy brachte er eine verblüffende Kunst der Andeutung ans Licht. Auf dem Programm des zweiten Teils, der mit einer großartigen Komposition des Pianisten begann, standen zuerst zwei Auszüge aus dem Wohltemperierten Klavier von J. S. Bach und anschließend zwei dramatisch beeindruckende Präludien und Fugen von Schostakowitsch. Eine einmalige Reise durch drei Jahrhunderte musikalischer Schöpfung mit einer höchst faszinierenden Persönlichkeit der klassischen Szene.
Pour ce récital à Paris, en avril 2019, le pianiste letton Vestard Shimkus avait imaginé un programme autour du prélude et de la fugue. Une première partie dédiée au prélude confirmait ses affinités avec Scriabine (Préludes Op. 74) et dévoilait aussi un art étonnant de la suggestion chez Debussy. Au programme de la seconde partie, introduite par une composition majestueuse du pianiste, deux extraits du Clavier bien tempéré de J. S. Bach précédaient deux préludes et fugues de Chostakovitch, impressionnants de force dramatique. Un voyage très original, parcourant trois siècles de création musicale, par l'une des personnalités les plus fascinantes de la scène classique.
CE QU'EN DIT LA PRESSE
« … le rubato de son sang dans les veines, rappelant qu'avant qu'on remette un métronome à Chopin, les fluides du cœur en commandaient le tactus … Mais tentez Bruyères, conte morbide l'air de ne pas y toucher, ou la griffe du tigre qui vient lacérer Feux d'artifice, et vous saurez à quel artiste vous avez à faire. »
(Jean-Charles Hoffelé, Discophilia, 28 juillet 2020)
« Vestard Shimkus souffle avec subtilité le chaud et le froid … [Ce concert offre] une belle étendue de son talent, caractérisé par un jeu au détachement souverain qui fait merveille du côté des Romantiques … [Bach et Shostakovich] : un cadre idéal pour des constructions aussi vertigineuses que légères : en somme, un elfe venu du froid … pardon, des Pays Baltes. »
(Franck Mallet, Musikzen, 9 août 2020)
« Un grand pianiste letton »
(Philippe Cassard, France Musique, 3 août 2020)
« Vestard Shimkus, dem technisch keine Grenzen gesetzt zu sein scheinen, kann sich in seinem Programm mit Farben, Schattierungen, dynamischen Nuancen und Kontrasten voll aufs Gestalten konzentrieren. Was Virtuosität und Dramatik anbelangt, bleibt er der Musik nichts schuldig. Aber das können andere auch. Bei Shimkus ist es das Ergründen von Stimmungen und Spannungen, das sein Spiel so packend macht. »
(Rémy Franck, Pizzicato, 29 juin 2020)
« This is a fine recital, well-planned and with vast contrasts, both in the repertoire and in the playing. The clarity of his Bach and Shostakovich is distinct from his restless and wrought Scriabin and yet he brings this disparate grouping together remarkably well. The playing ranges from larger-than-life to delicate and fragile and convinces on all levels. What stands out for me is this conviction that he really loves playing the piano and communicating that love to his audience. I imagine his recitals are visceral experiences. »
(Rob Challinor, musicweb-international, Juillet 2020)
Date de sortie : 20 mars 2020
Un album de la collection « Paesine »
POUR COMMANDER L'ALBUM
Disponible uniquement sur toutes les plateformes de téléchargement légal : Qobuz, iTunes, Highresaudio, etc…